MY NEW FAVORITE TV SHOW!!!
Julia "Jill" Davis is new hero for me! This joke is sick, twisted, cruel, wrong and just so damned funny! The ending of the series surprised even me and I am pretty jaded when it comes to dark humor! I can't imagine BBC America getting away with showing this! But, I do hope they try and don't edit it too much!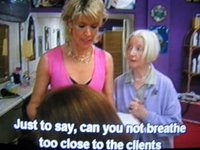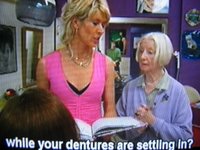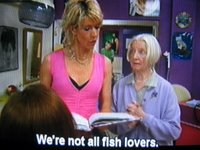 Has anyone else seen this masterpiece of comic timing? No wonder she was able to get one of The League of Gentlemen to participate! I'm trying to figure out what part of England the show is supposed to be in. The West Country? Where is that?
I see that Julia Davis did another series prior to this one for BBC calld Human Remains -- am going to be checking it out soon!!!!
If anyone knows anymore about her or this show, please share!